Ultra-low Stress Die Attach Adhesives
Bond Stress Sensitive Devices
In microelectronics assembly, adhesives are most often used to bond dissimilar materials with mismatched coefficients of thermal expansion. As a consequence, the bonded parts bend at temperatures above and below the adhesive curing temperature, resulting in stress on the active device. Zymet's Ultra-Low Stress Adhesives, by absorbing the bending stress, are uniquely suited for bonding of stress sensitive devices such as piezoelectric and micro-machined sensors, CCD image sensors, and integrated optoelectronic devices.
A test was performed to compare the performance of a conventional die attach adhesive with an Ultra-Low Stress Adhesive. A 250 x 250 mil silicon die was bonded to a copper leadframe. Both adhesives were cured at 150ºC. Die curvature was measured at room temperature. The conventional adhesive yielded a radius of curvature of 1000 mm. The Ultra-Low Stress Adhesive yielded a radius of curvature of 100,000 mm.
Features include:
Thermal stability to 250ºC
Low ionic contamination
Thermal conductivity (read more>>) or anisotropic conductivity Read more >>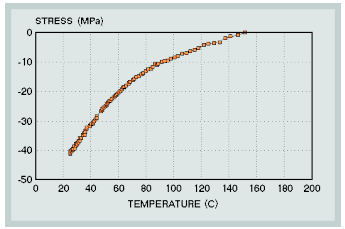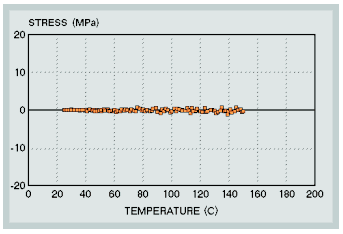 For more information about specific applications and products, please Contact Us.